Buy
Amazon Gift Cards
with  and More!
Buy Amazon Gift Cards that never expire and can be redeemed towards millions of items. Amazon's huge selection includes products in Books, Electronics, Music, Movies & TV Shows, Video Games, Software, Home & Garden, Sports & Outdoors, Kitchen & Dining, Computer & PC Hardware, Watches, Home Appliances, Office Products, Camera & Photo, Pet Supplies, and more.
Cryptocurrencies We Accept: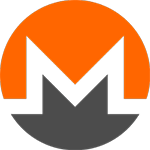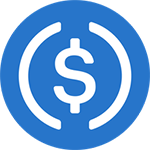 HOW COINCARDS WORKS:
Ordering from Coincards is Quick and Easy!
Even More Brands!
Checkout some of our best selling brands!
Disclaimers:
USA:
Canada – English:
*Amazon.ca Gift Cards ("GCs") sold by Stuff Technologies Inc., an authorized and independent reseller of Amazon.ca Gift Cards. Except as required by law, GCs cannot be reloaded, resold, transferred for value or redeemed for cash. GCs may be used only for purchases of eligible goods at Amazon.ca or certain of its affiliated websites and may not be used to purchase other GCs. Amazon is not responsible if a GC is lost, stolen, destroyed or used without permission. For complete terms and conditions, including return policies for any purchases made with GCs, see www.amazon.ca/gc-legal. GCs are issued by Amazon.com.ca, Inc., a Delaware corporation. All Amazon ®, ™ & © are IP of Amazon.com, Inc. or its affiliates. No expiration date or service fees.
Canada – French:
*Chèques-cadeaux Amazon.ca ("CC") vendus par Stuff Technologies Inc., revendeur autorisé et indépendant de Chèques-cadeaux Amazon.ca. Les cartes-cadeaux peuvent uniquement être utilisées pour acheter des biens admissibles à Amazon.ca ou sur certains sites Web affiliés et elles ne peuvent être utilisées afin d'acheter d'autres cartes-cadeaux. Amazon ne peut être tenue responsable de la perte, du vol, de la destruction ou de l'utilisation non autorisée d'une carte cadeau. Pour une liste complète des conditions générales, y compris les politiques de retour à l'égard des achats effectués avec des cartes cadeaux, voir www.amazon.ca/gc-legal. Les cartes-cadeaux sont émises par Amazon.com.ca, Inc., société du Delaware. Tous les symboles ®, MD, TM, MC et © Amazon indiquent la propriété intellectuelle d'Amazon.com, Inc. ou des membres de son groupe. Aucune date d'expiration et aucuns frais de service.