How does it work? (tl;dr version)
Proceed to checkout until you receive an Invoice with BTC amounts and open a new window to XMR.to
Copy Bitcoin details from the invoice: BTC address to pay, and the amount you need to send. Hit the 'Create' button.
XMR.to tells you how many moneroj you need to send.
Once XMR.to receives the moneroj you sent, bitcoin payment is sent and your invoice is paid.
How does it work? (Coincards.ca Step-by-Step Tutorial)
Using XMR.to with Coincards is very simple and very quick. Start off by simply adding all of our desired cards to your Shopping Cart. Once you have selected all the cards you need, follow the checkout process and Select BTCPay as a payment method.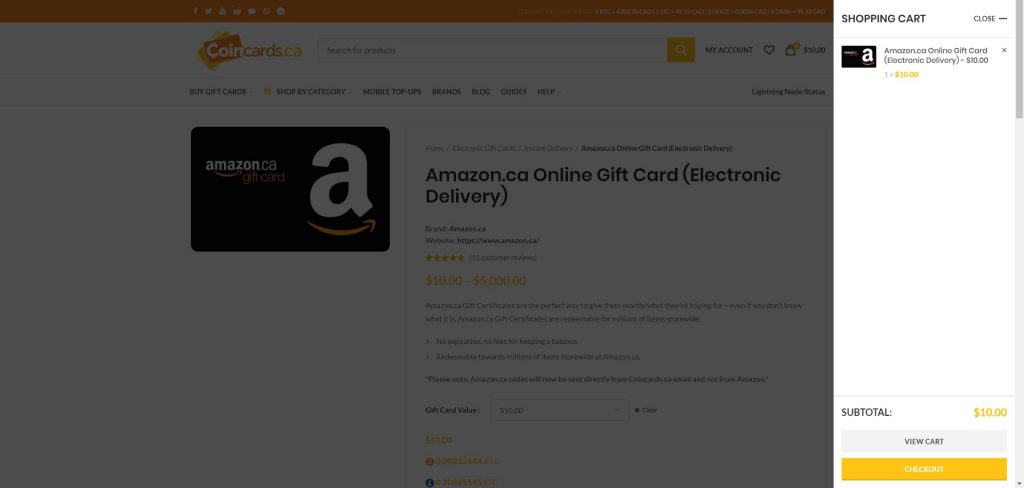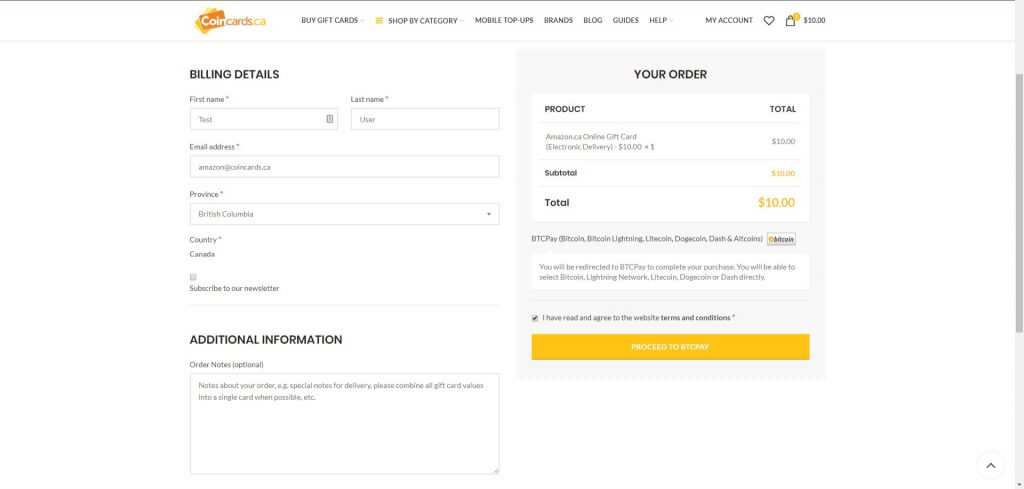 Once you have checked out, you will be presented with an Invoice generated by BTCPay for Coincards.ca, Select the "Copy" tab.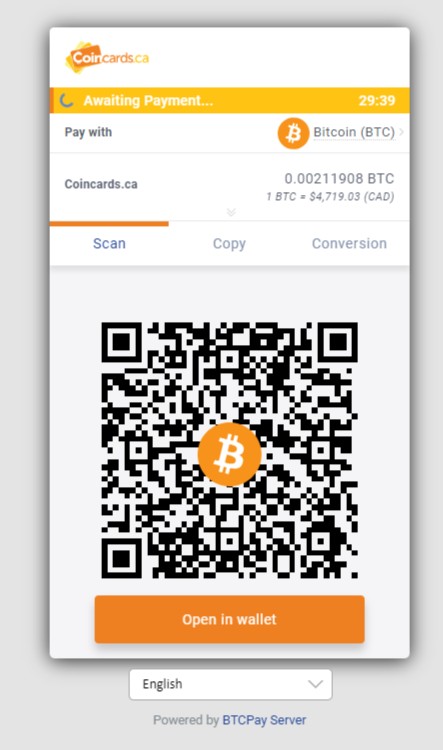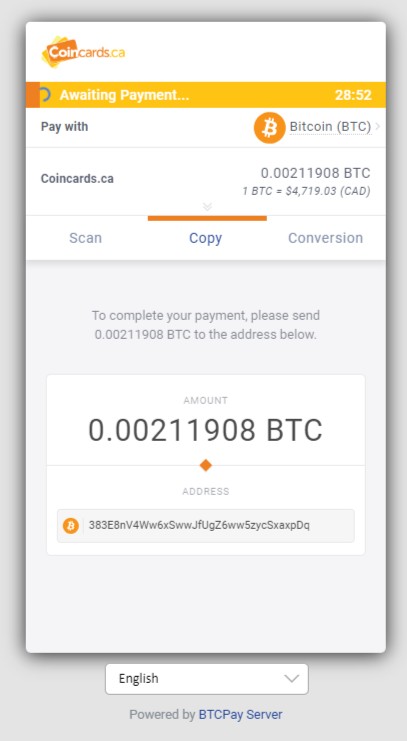 Open A New Window, Navigate To XMR.to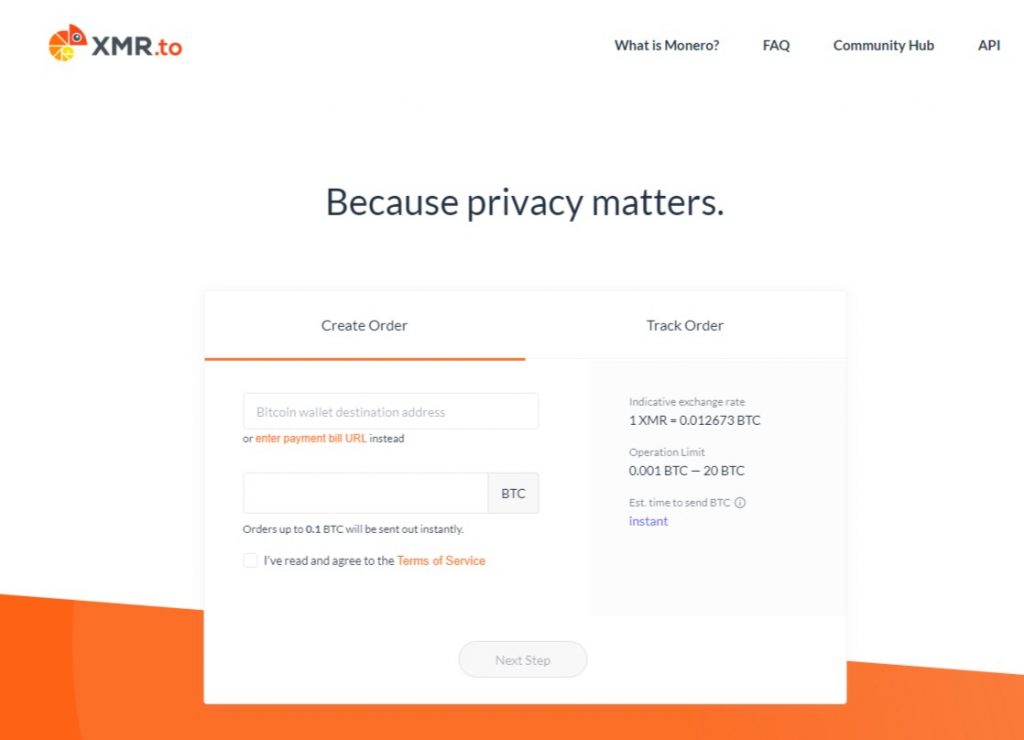 Copy The Details From Invoice to XMR.to, click "Next Step"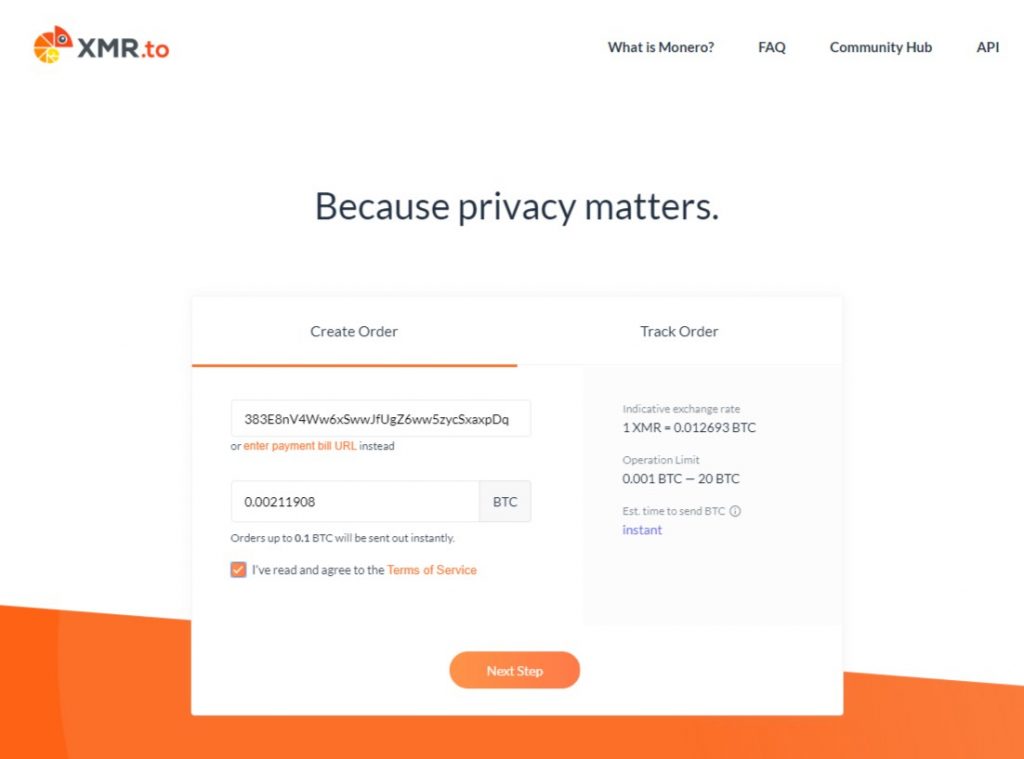 Double check payment details, make sure they match the BTCPay invoice. Also, copy "Your Secret Key" in case anything goes wrong with the transfer and you need to contact support. Click "Proceed to payment".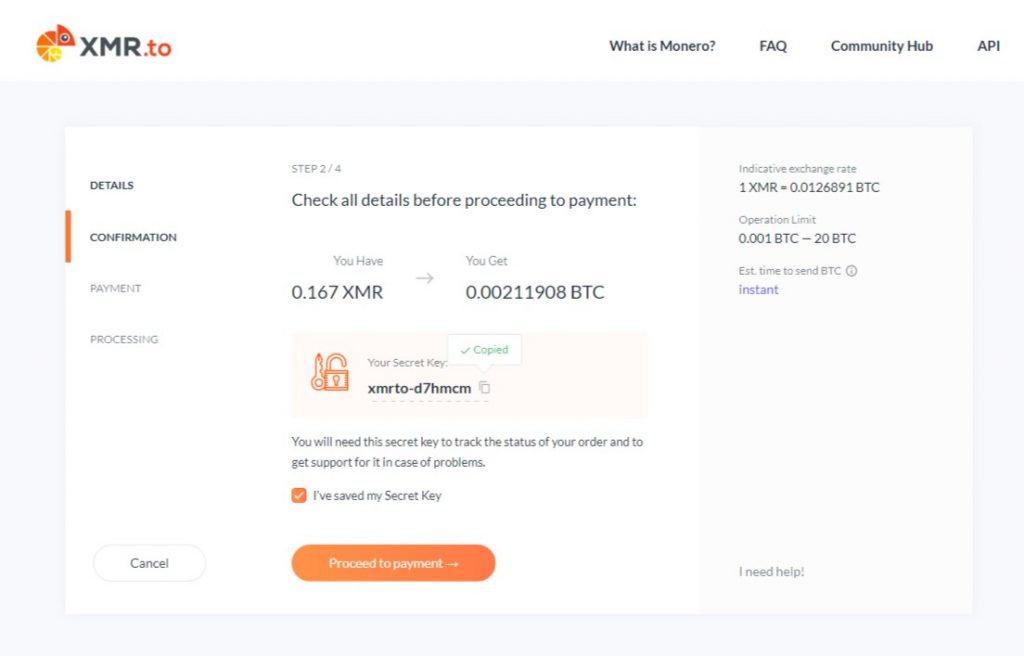 XMR.to will advise the amount of Monero (XMR) and the address in which to send it to.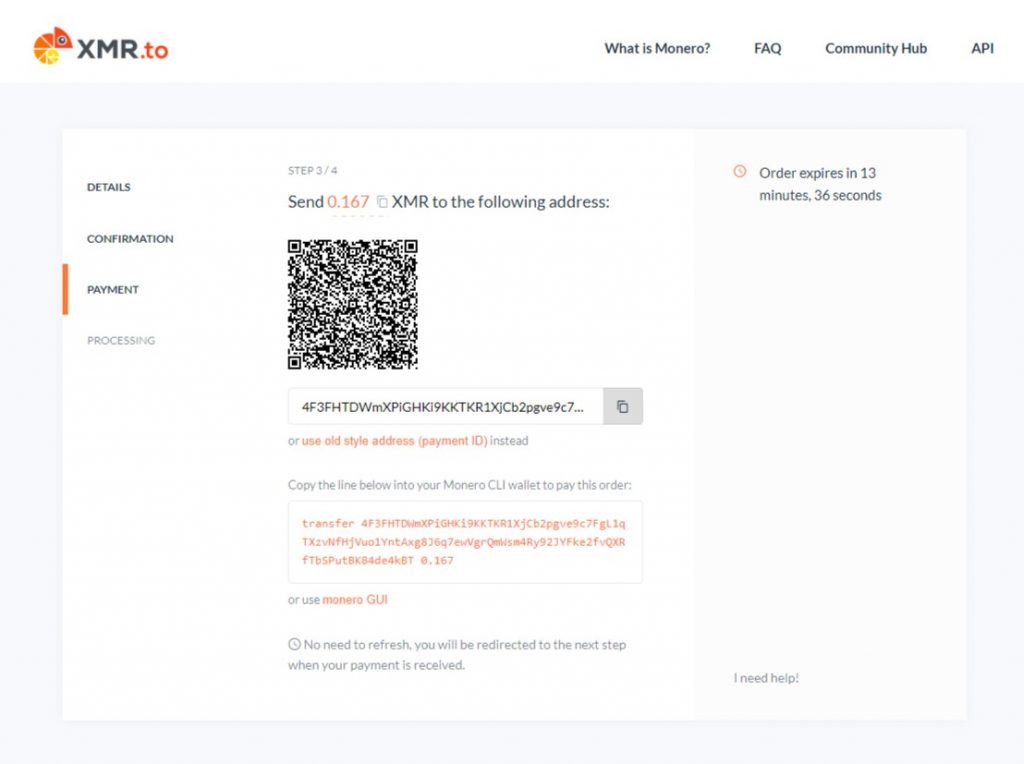 Open your Monero wallet and click "Send", Copy and paste the Amount and Sending address from XMR.to to your wallet. Send Payment.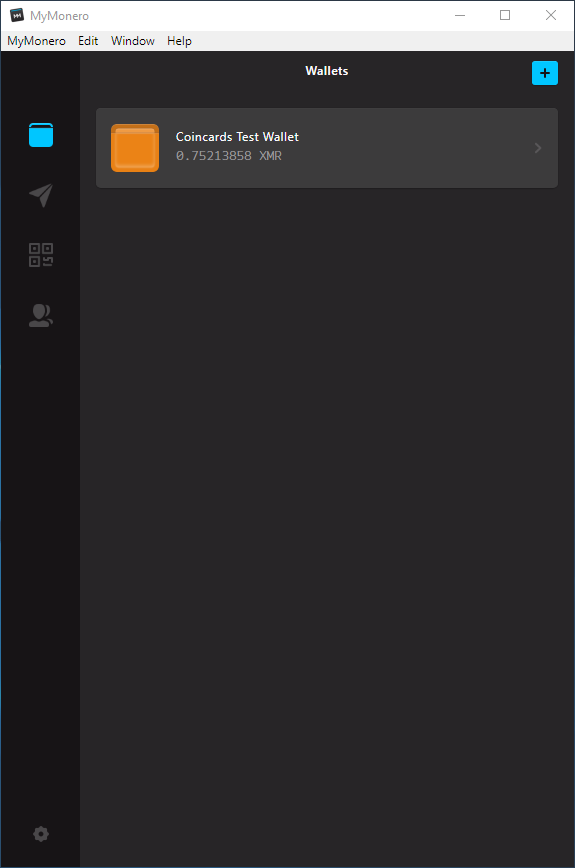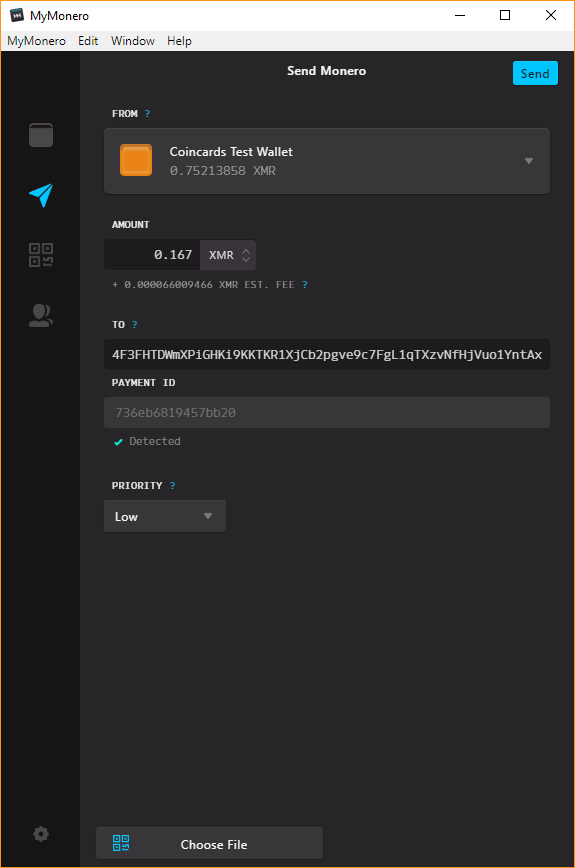 Monero Payment will be broadcast.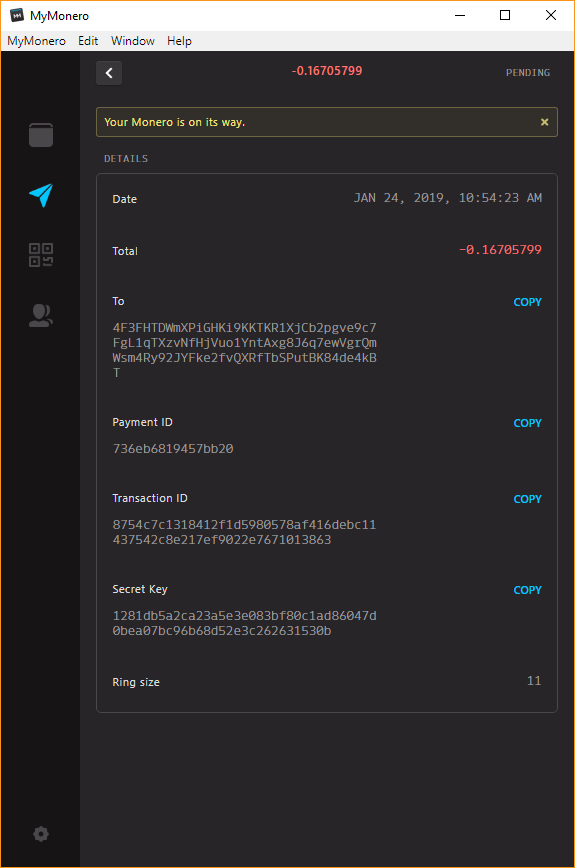 XMR.to will register the payment as soon as your Monero payment is made. You can stay on this page to monitor the status of your payment.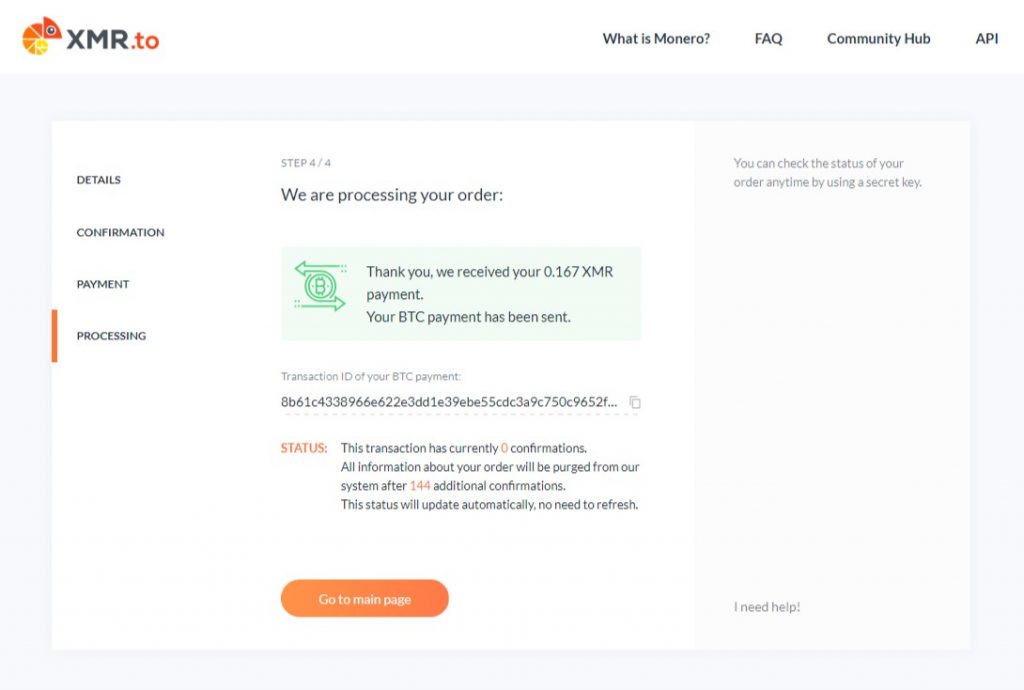 Once your payment has been made, XMR.to will send BTC to Coincards.ca receiving address which will mark your invoice as paid.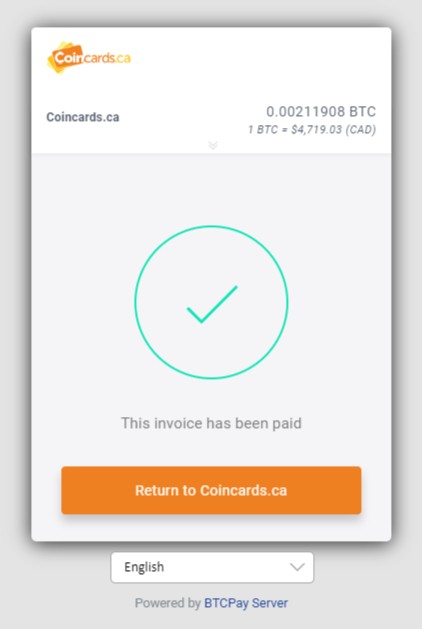 Once payment has been received, your invoice will be set to "Awaiting Confirmations" on the Coincards.ca system and will be processed as soon as 2 confirmations on the BTC blockchain happens. This is usually within 10-20 minutes of payment being received.
*Note, Invoices which are under 0.1BTC are sent for payment instantly, however, larger transactions processed through XMR.to will require 2 confirmations on the Monero blockchain before payment in BTC is broadcast to Coincards.