Windsor Arms Hotel Online Gift Card (Electronic Delivery)
Delivery Standard:
This product is fulfilled manually and delivered according to our Delivery Standards
The Windsor Arms Hotel officially opened its doors in 1999 as a small luxury hotel with 28 suites ranging from 500sq feet to 1500sq feet. A boutique hotel, located in the heart of Yorkville District, the hotel offers an elegance and charm of the late romantic era with a contemporary twist and is in its own category for style, service and luxury. We are the perfect place for a corporate retreat or personal celebration, having numerous options within the Hotel to host various functions.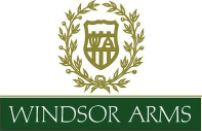 18 St. Thomas Street, Toronto, M5S 3E7