We are pleased to now offer our customers even MORE payment choice with the recent integration of CoinSwitch into BTCPay server.
The addition of CoinSwitch allows our users to trade 300+ coins without the additional step of going through an exchange.
How It Works:
Step One – Coincards.ca Checkout
Your Order Total is displayed in $CDN on the right side of the checkout screen. You will need to click the box "I have read and agree to the website terms and conditions", then click the Proceed to BTCPay button. You will be redirected to BTCay to complete your purchase.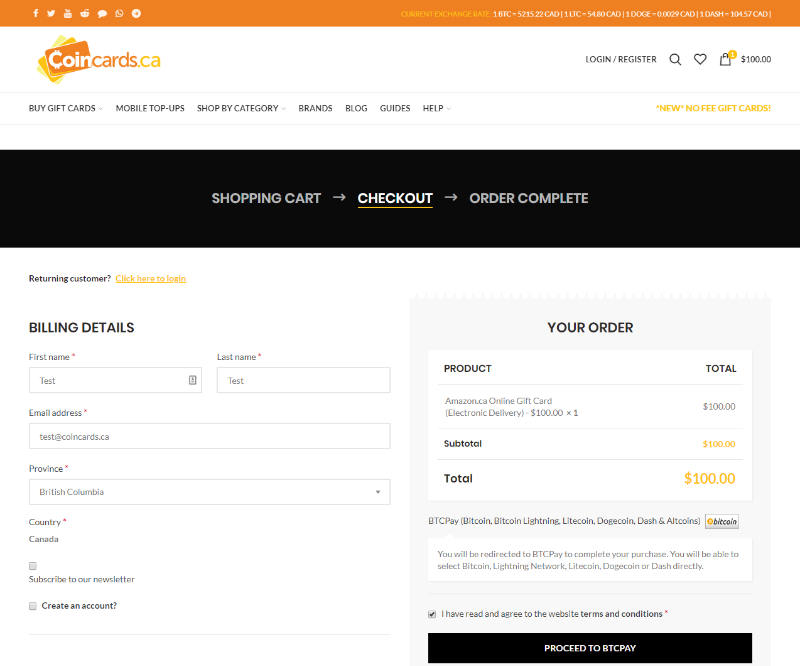 Step Two – BTCPay
On the BTCPay screen, you will need to select the coin that you will be exchanging your altcoins into – this will default to bitcoin (BTC).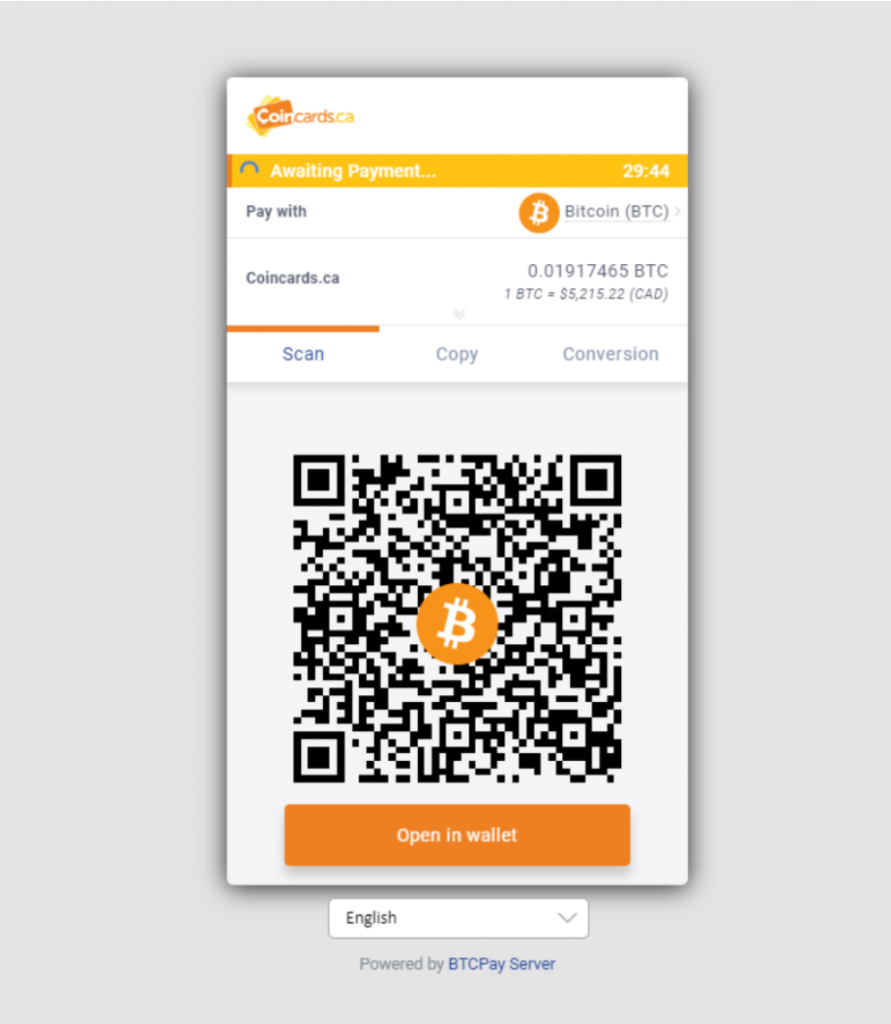 Step Three – Conversions
You will now click on the "Conversions" tab on the BTCPay screen. You will be presented with two conversion options – CoinSwitch and Changelly. In this scenario, you will click the "Pay with CoinSwitch" button.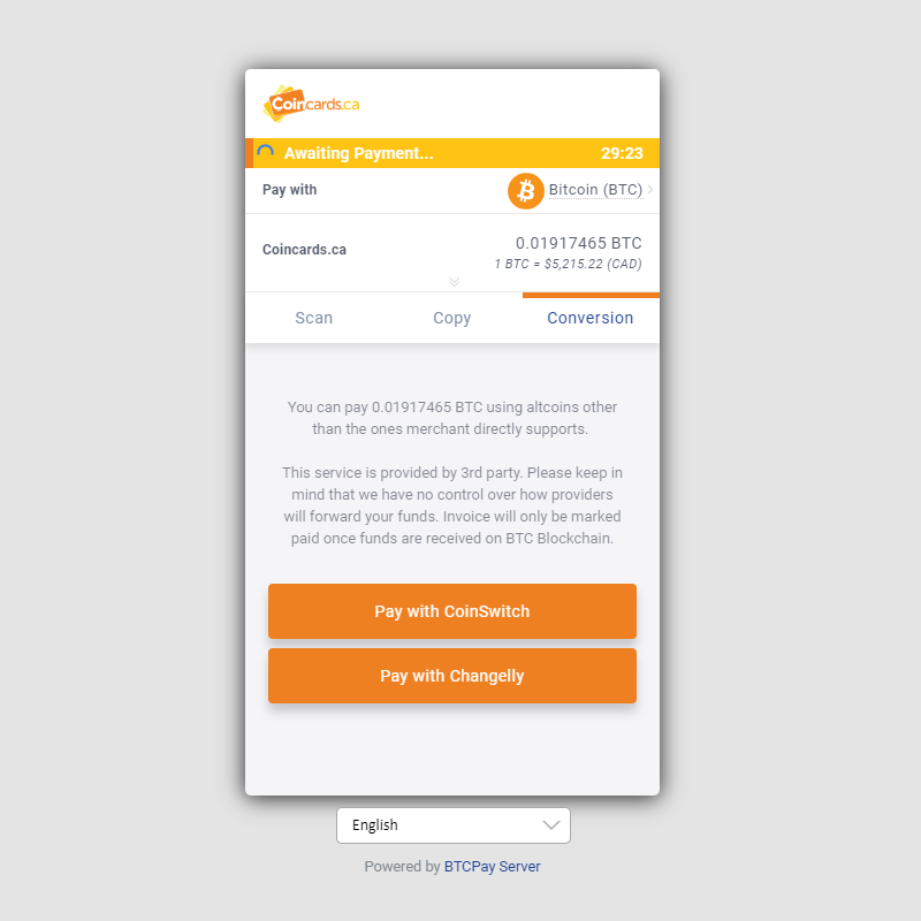 Step Four – CoinSwitch
You will be redirected to the CoinSwitch screen, and presented with a drop-down list of coins to pay with. Select the altcoin that you would like to exchange for gift cards – in this example, we chose Zcash. The CoinSwitch screen will display the total amount that you will need to "spend". Click the "Next" button.

Step Five – Payment Transaction
The CoinSwitch screen will now present you with a final total, QR Code and receiving address to send your altcoins for trade/exchange.
And it's that simple – they will handle the rest.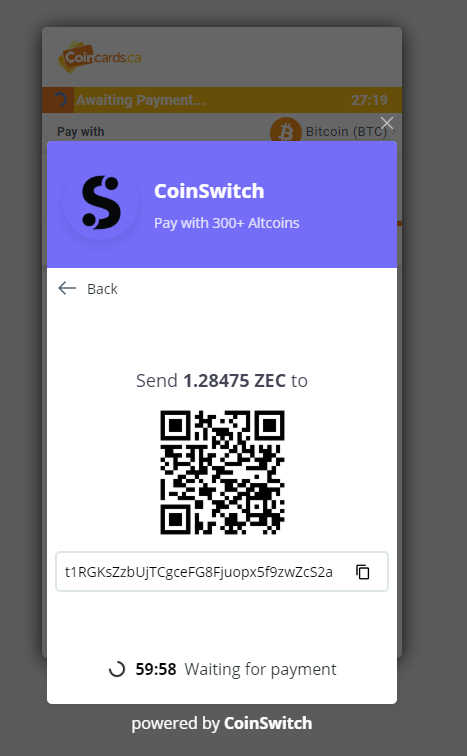 *Please Note: While CoinSwitch allows 60 min to send your transaction, our system only allows for 30 min. We can not guarantee that CoinSwitch will broadcast your payments within our time limits, however, our payment processor continually monitors our (unique) wallet receiving addresses.